Why build your own NAS
I previously had a ready-made NAS (JiKong Z4), although there were no issues with its usage, I gradually realized...
I never used the built-in features (such as JiYingShi, JiXiangCe...)
The machine has built-in LAN penetration but cannot freely configure the address, it can only penetrate the machine's built-in features
I already have a public IP for v4/v6, so I don't need LAN penetration at all
I can't obtain root access to the machine, so I can't fully control the system
The built-in Docker only supports GUI operations, and updating the container's image version requires a complex process of deletion and re-creation
Overall, in my understanding, this machine has become: a machine that I only use as a Docker launcher, but the experience of using Docker is extremely poor, which made me have the idea of changing the machine. Coincidentally, a colleague mentioned it recently, and I couldn't resist the urge to buy it.
Use Cases
My NAS has the following use cases:
Media server (emby, jellyfin, etc.)
Game server (Minecraft, Don't Starve, etc.)
Remote development server (providing x86 environment for ARM-based Mac)
Unexpected other use cases (such as software router, backup server, etc.)
Configuration Selection
I don't have much knowledge about hardware, but because I have the need for a game server and remote development, I chose a better CPU and 32GB of memory should be enough, and other components can be chosen randomly. The final configuration list:
| Component | Price |
| --- | --- |
| JBD 3200 Memory 16GB * 2 | 356 |
| QSB N2 Chassis | 551 |
| FANXIANG 1TB SSD | 297 |
| TT 450W Fully Modular SFX Power Supply | 422 |
| LIMIN AXP90-X53 Fan | 199 |
| MX H610 ITX Motherboard + i5 12400 CPU | 1489 |
| Total | 3314 |
Assembly
The first thing I received was the chassis and power supply, and the chassis looks pretty good: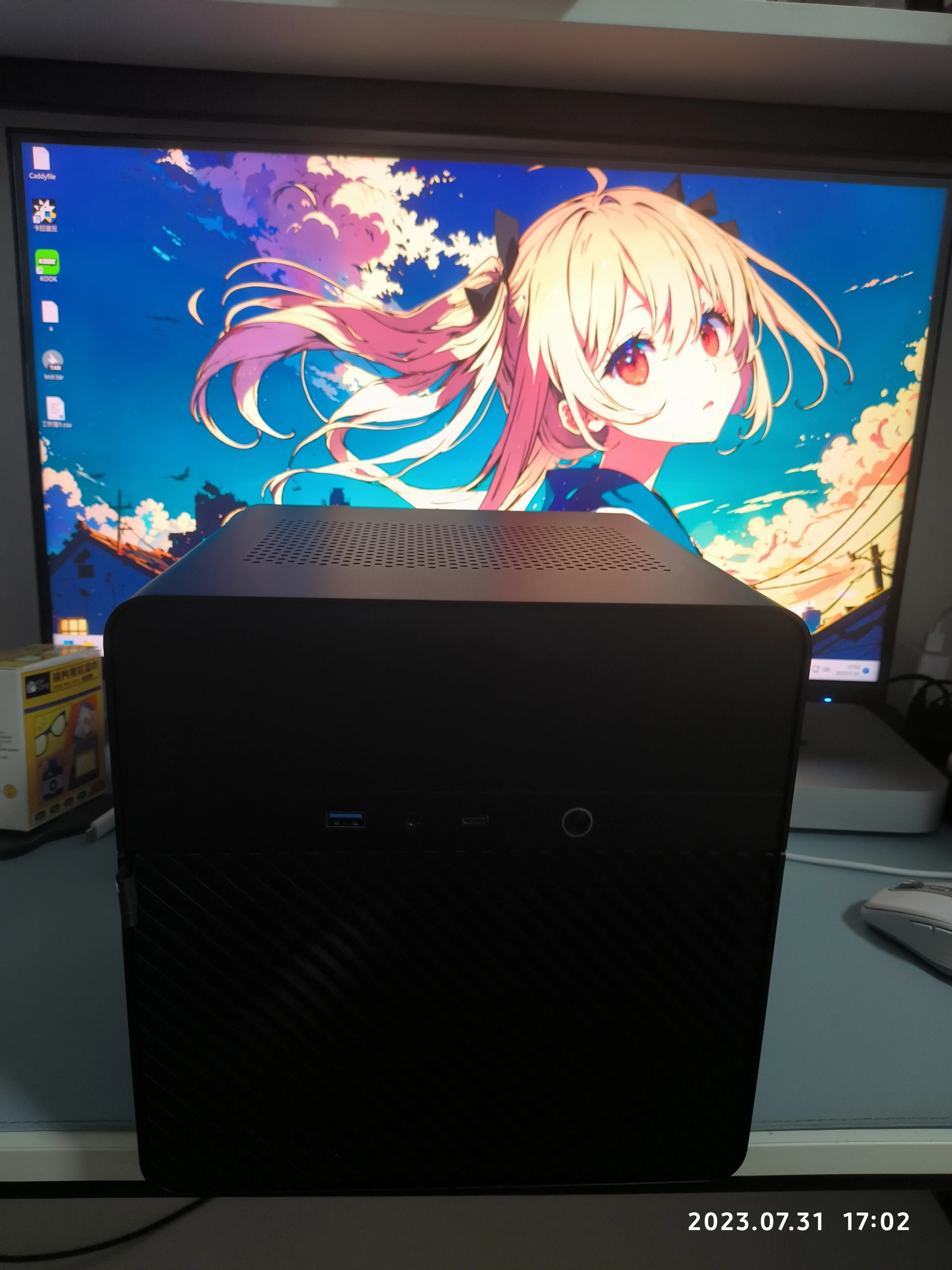 Connect the power supply for the motherboard, CPU, and hard drive backplane of the chassis, and then put it into the chassis: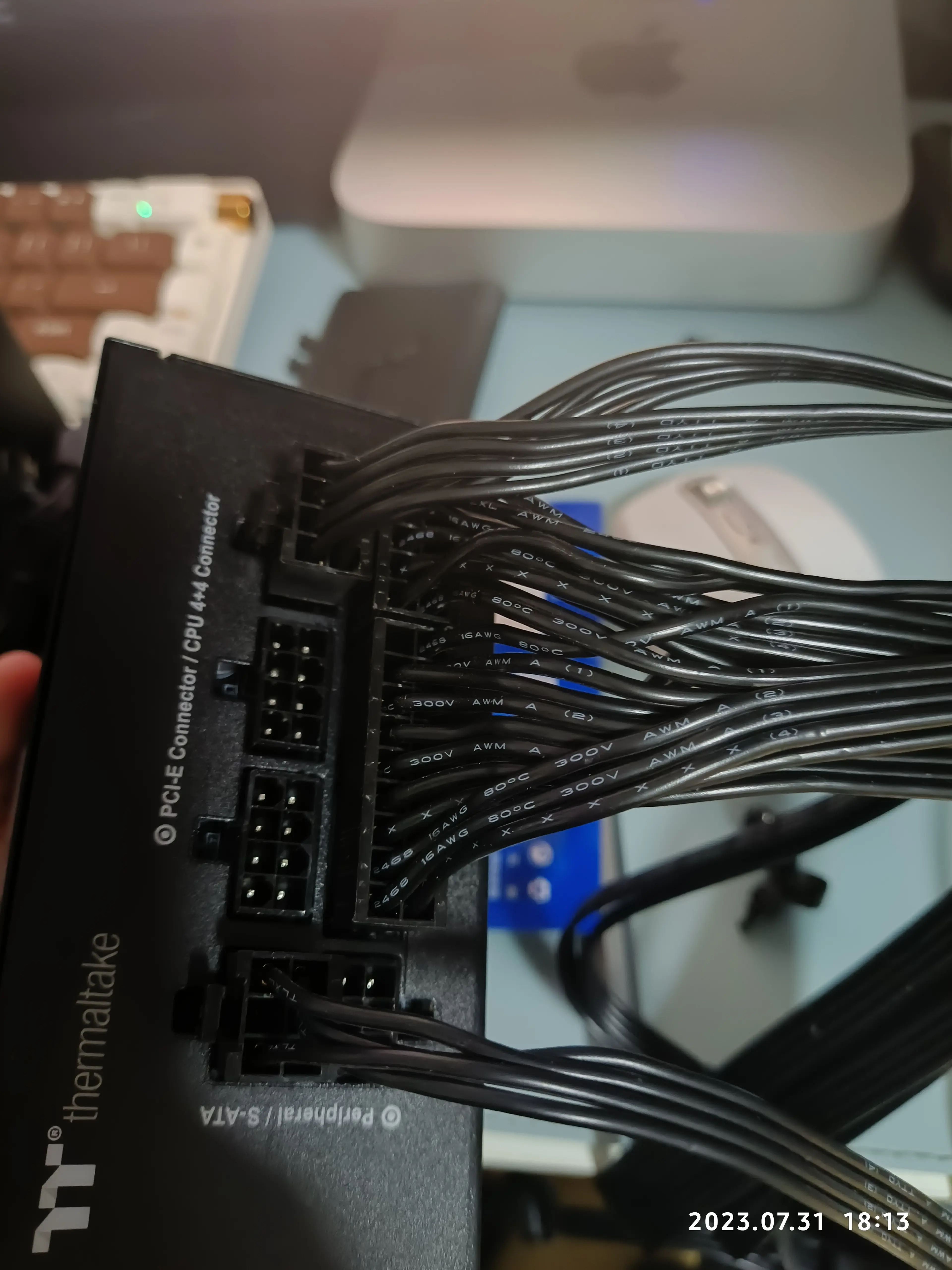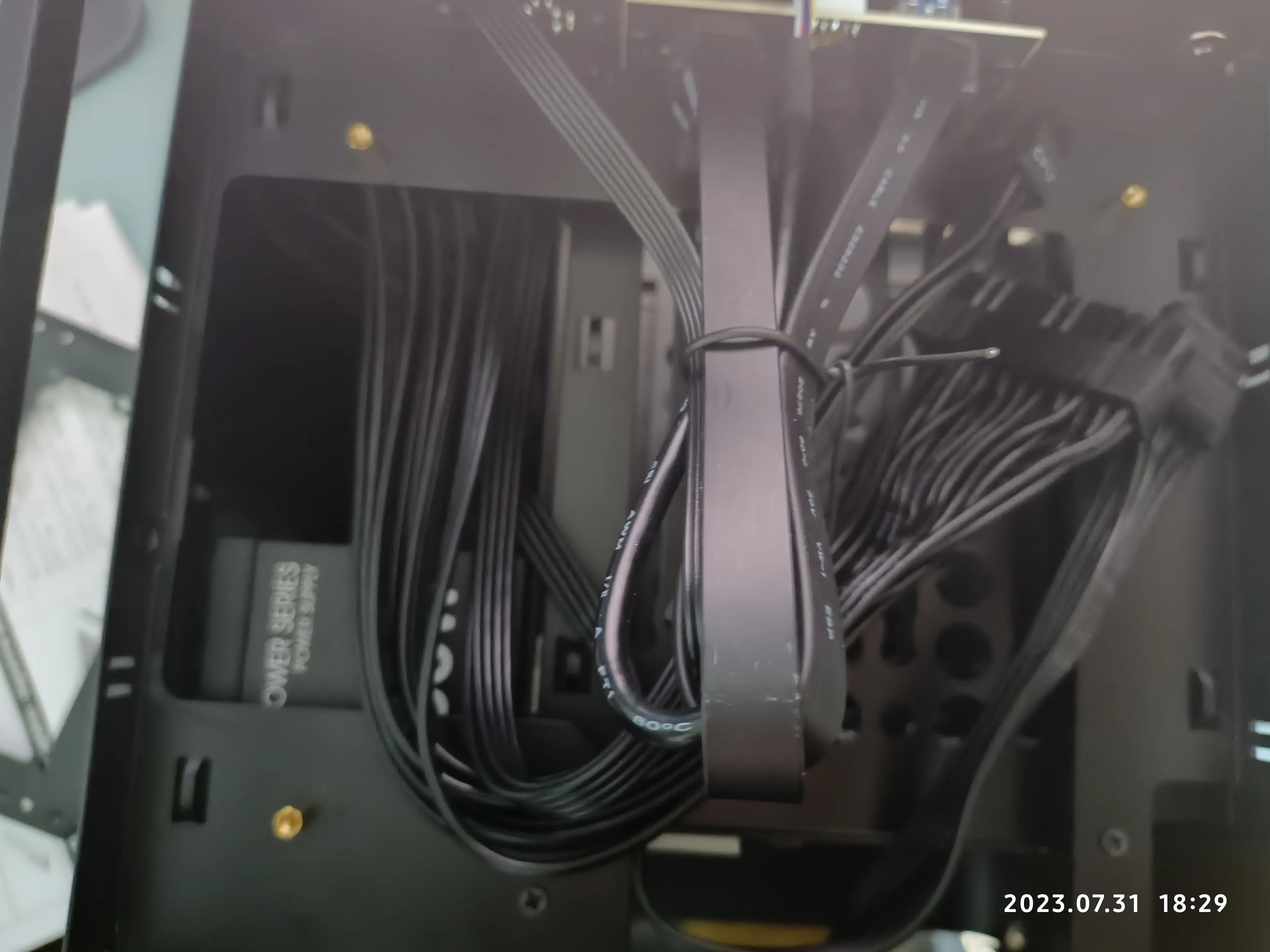 Then the other components arrived, and I continued with the assembly: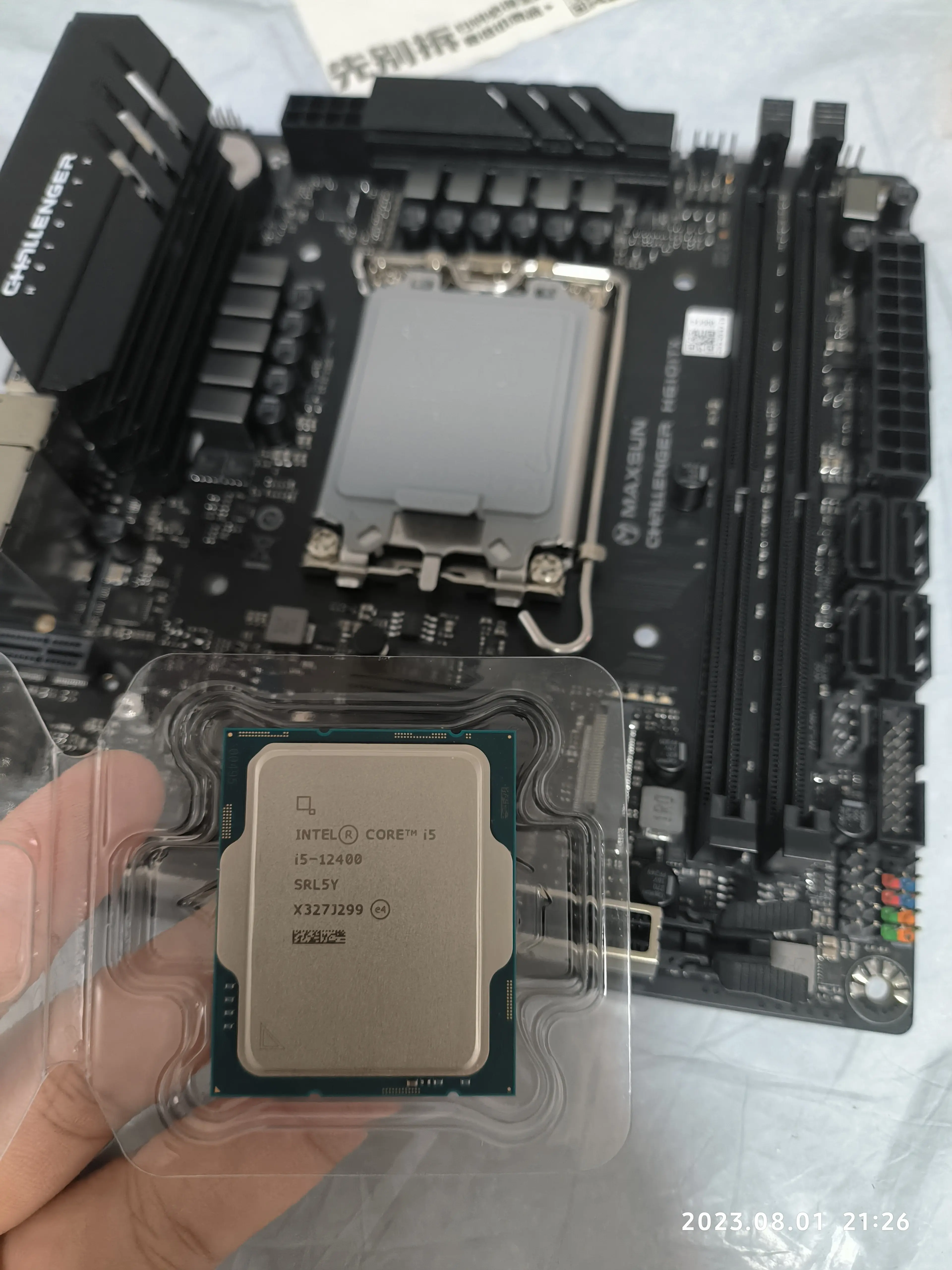 First, insert the CPU:
Then insert the memory modules:
Install the M.2 drive: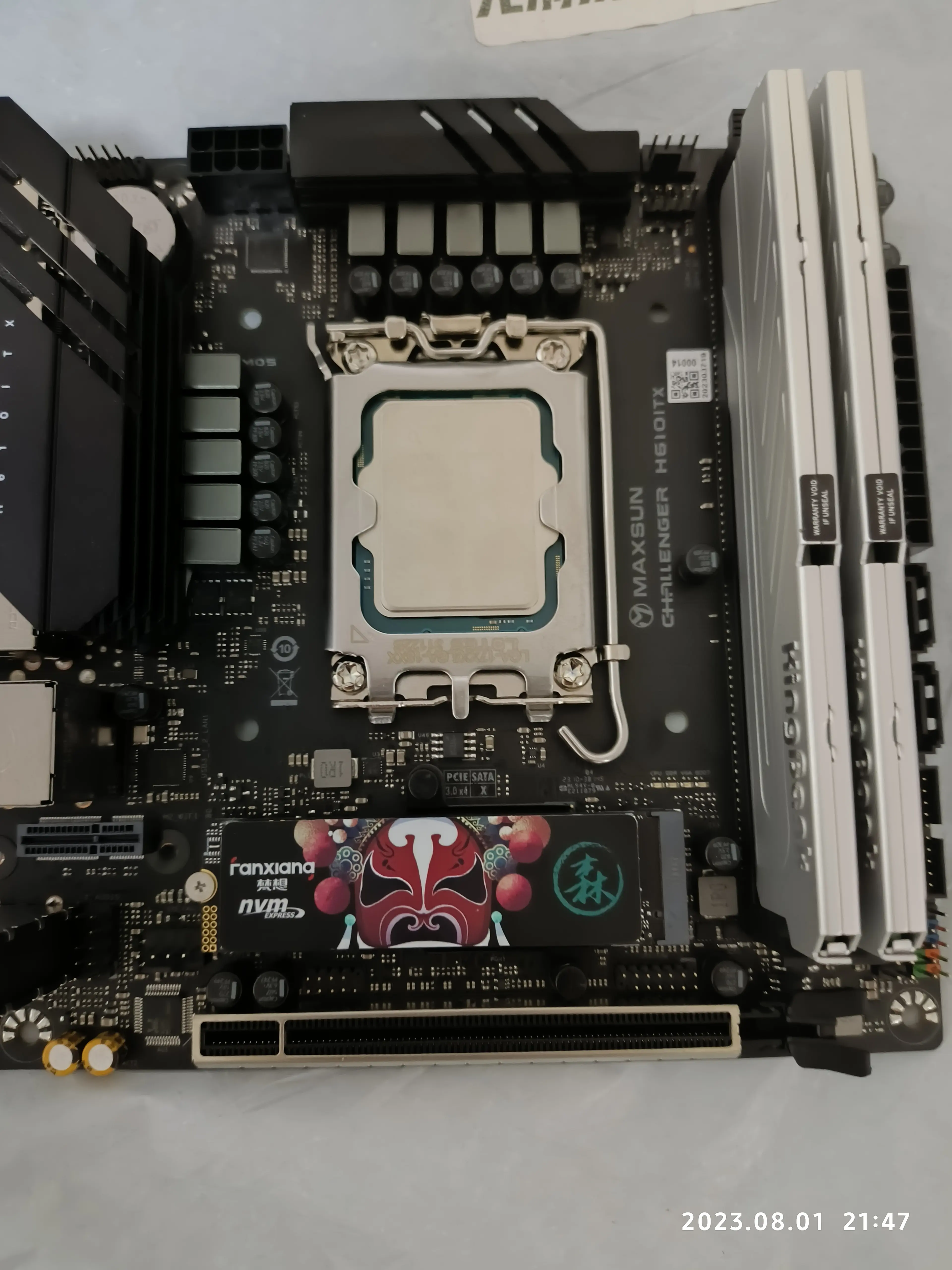 Attach a fan to the CPU: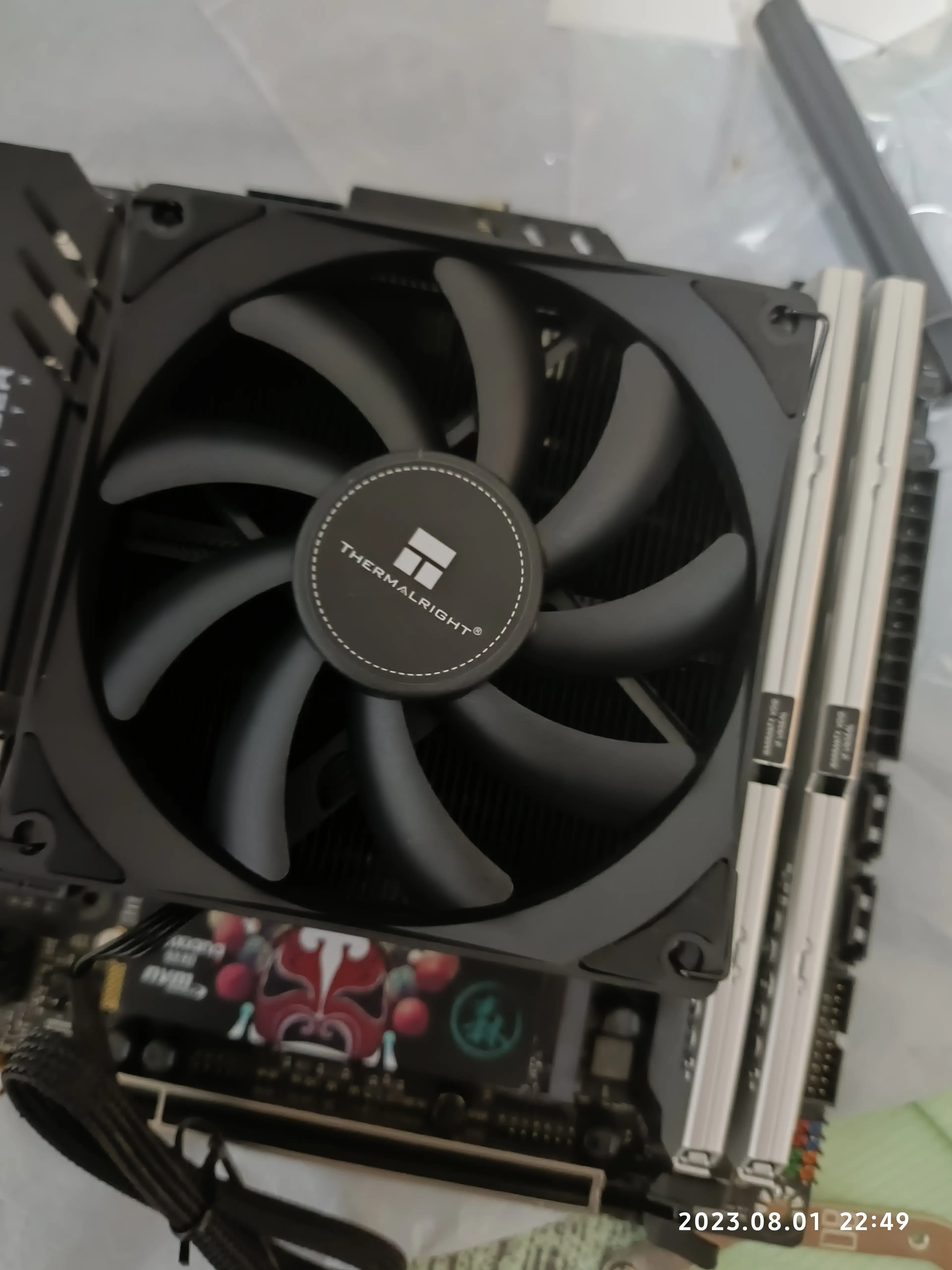 Secure the motherboard to the chassis:
Connect the power cable: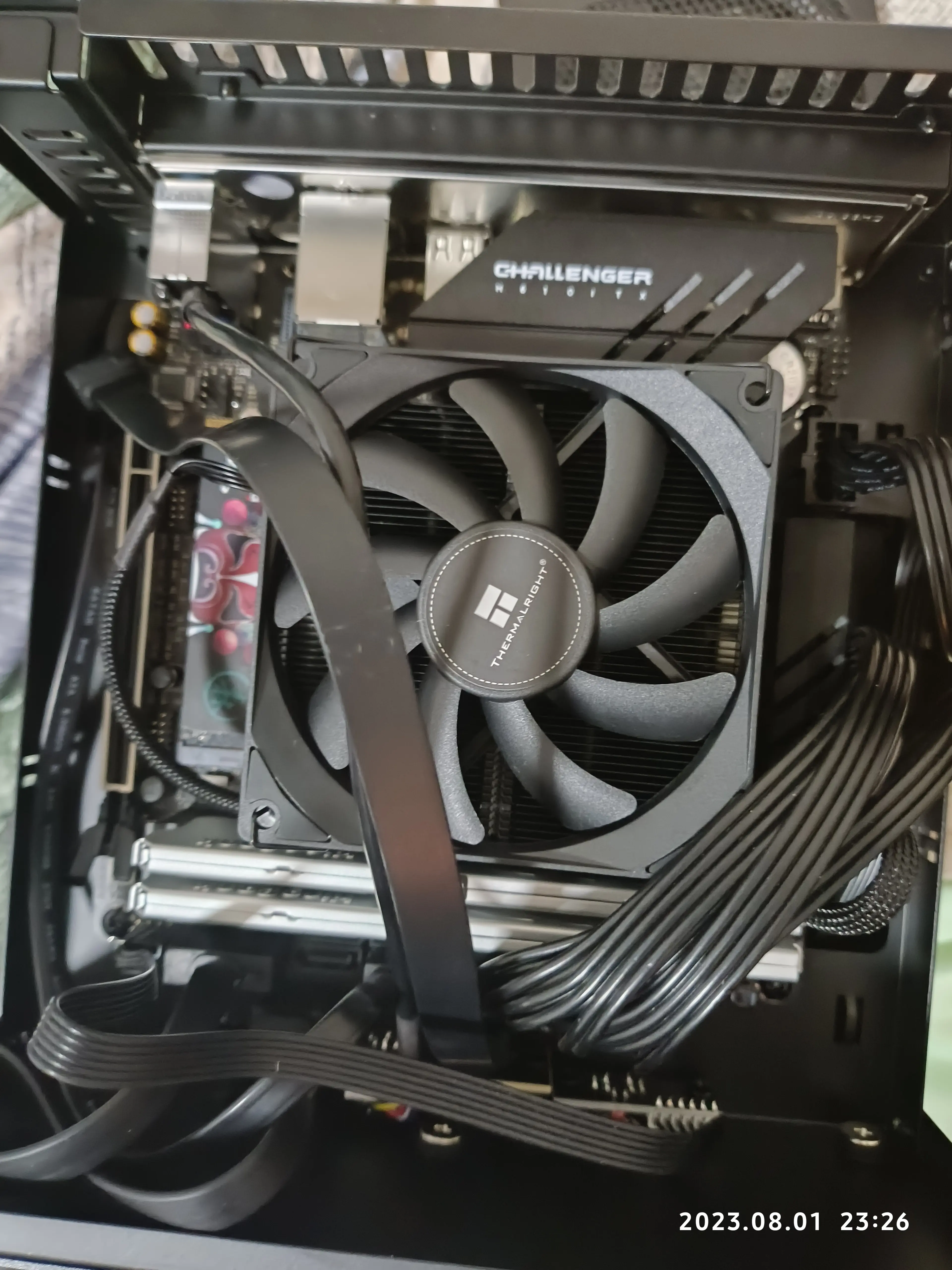 Without closing the chassis, power on the machine to check for any issues: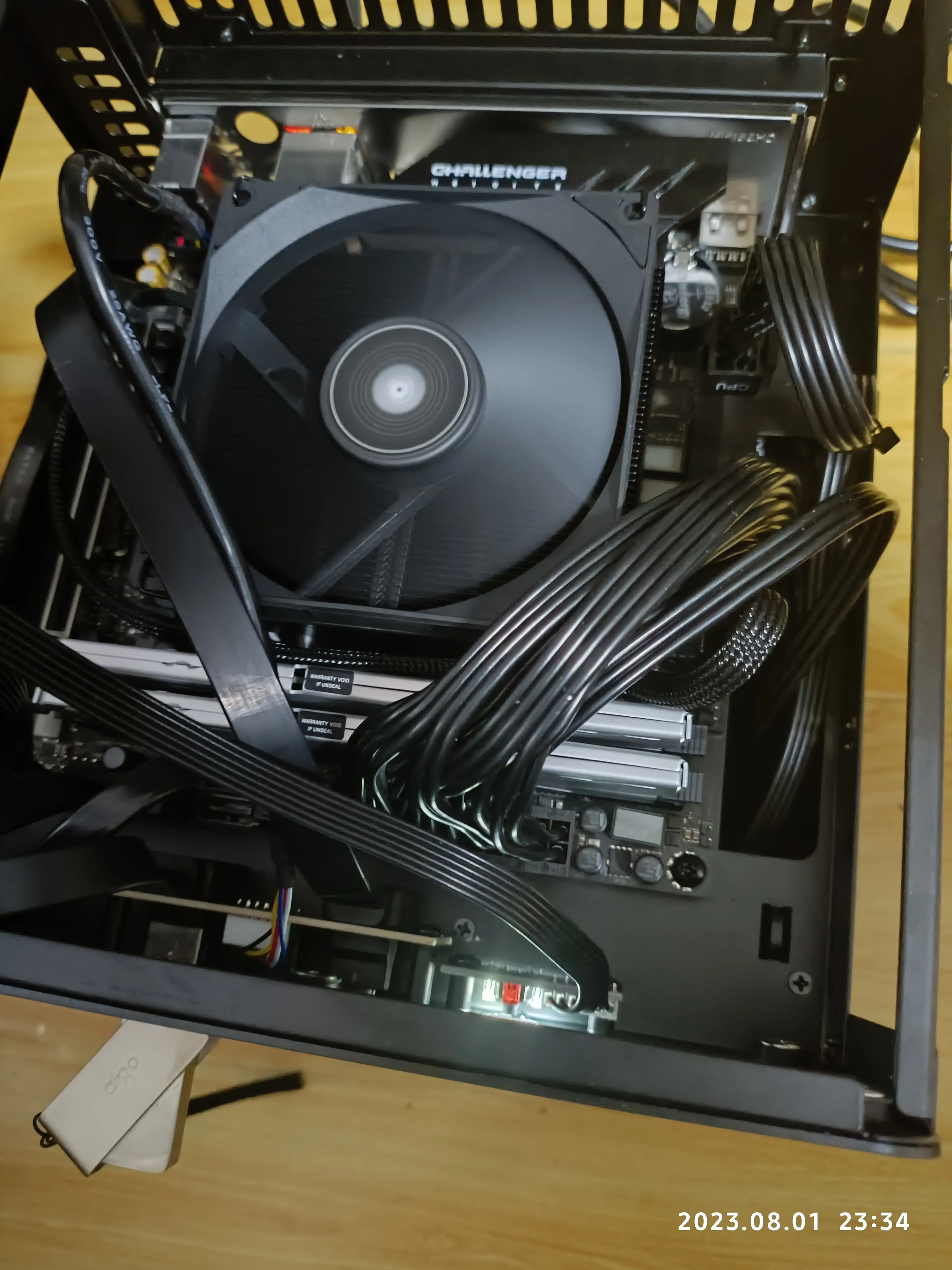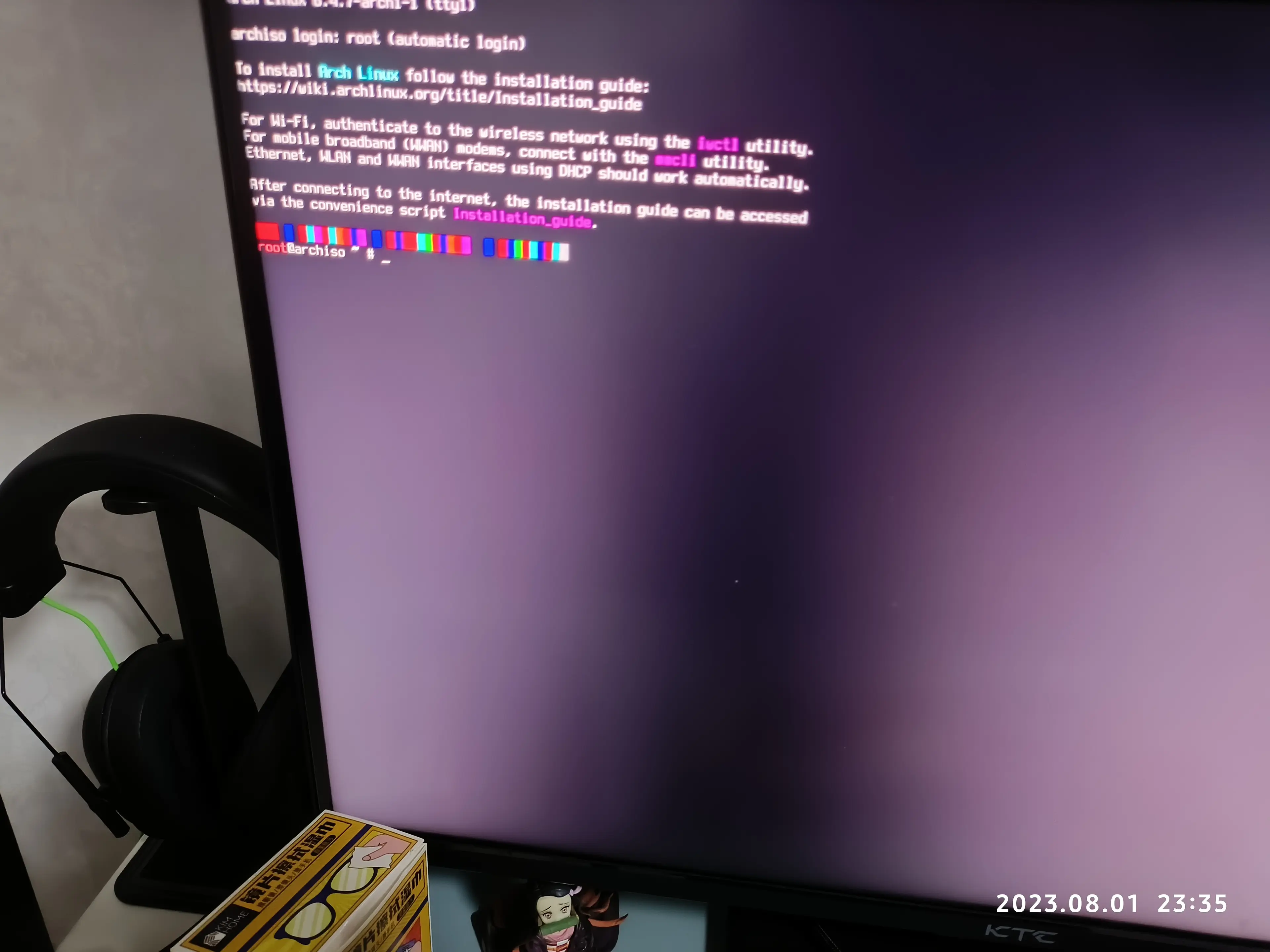 Successfully booted into the system drive, assembly complete!
System Installation
As a loyal user of Arch Linux, there was no doubt that I chose Arch Linux as the NAS system, and I chose the Btrfs file system.
With the availability of archinstall, manual configuration is no longer needed. Just select the options and click install. Here are my selections:
For the Network configuration, I chose Network Manager for convenience, but I forgot to take a photo after making the change. The other options remained the same.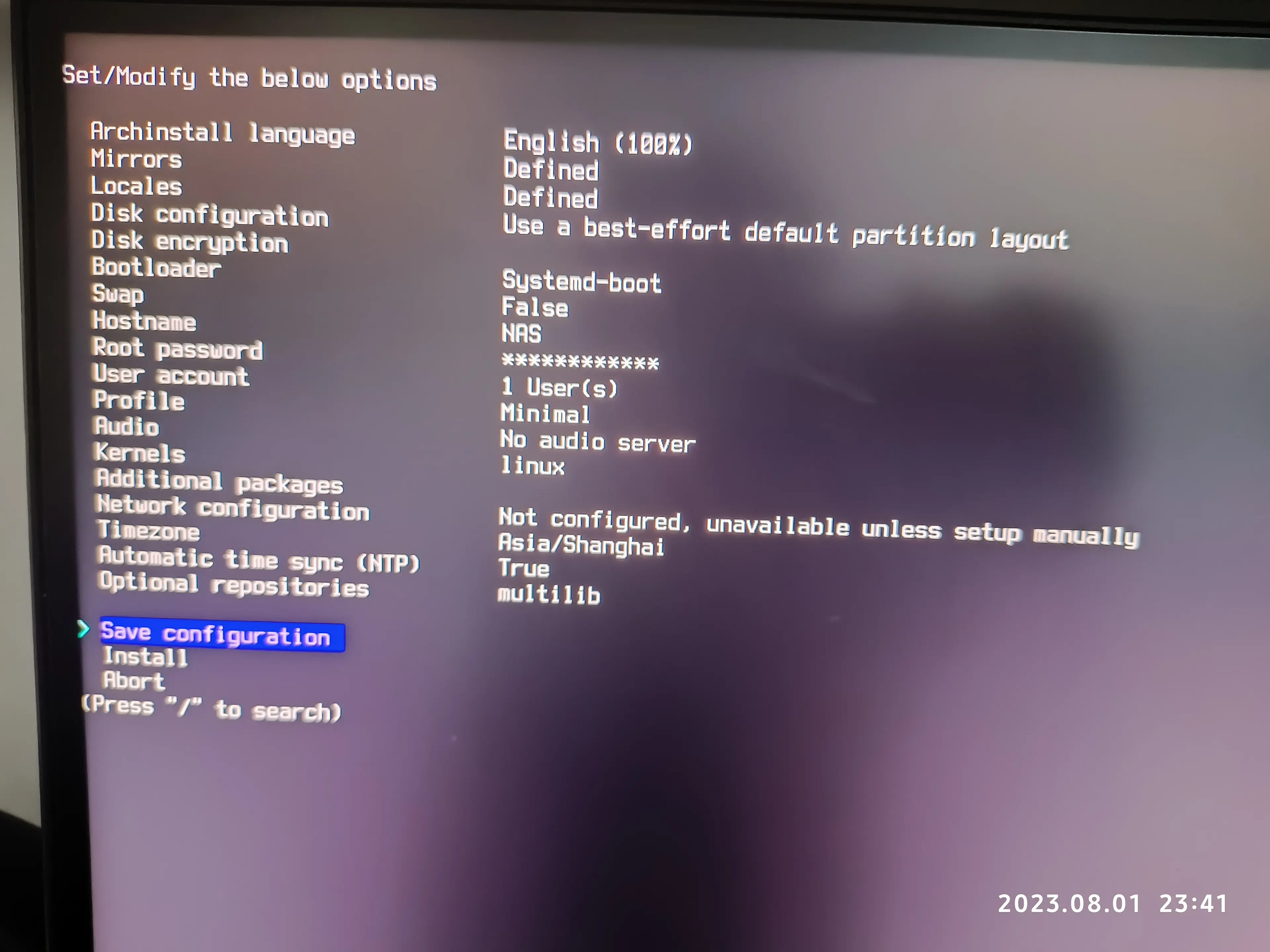 Wait for the installation process to complete, then manually reboot: